Other
Disinfection of All Evocabank Offices as Part of Infection Prevention
Considering the importance of securing the health and safety of our partners and employees, on days off Evocabank undertakes preventive measures to disinfect its premises.
14.04.2020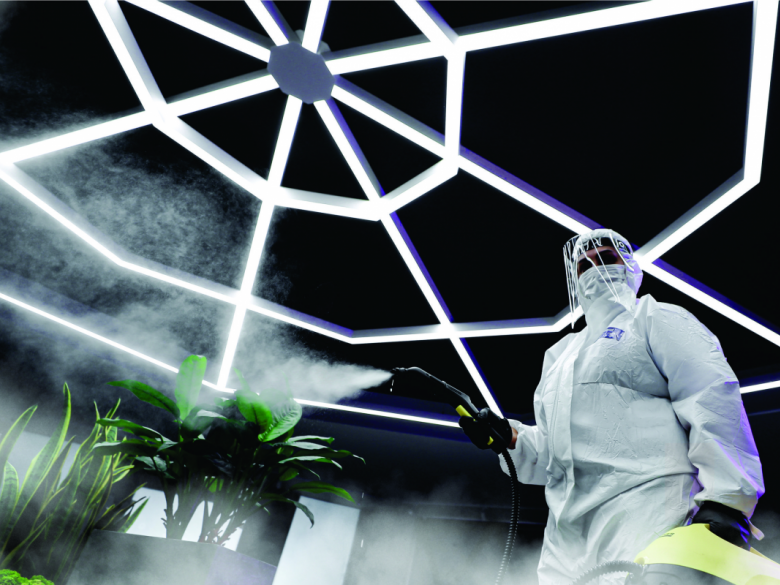 Specialized companies equipped with special disinfectant chemicals and devices - Hexanios G+R and Surfanios, carry out disinfection of all Bank branches located in Yerevan and provinces as well as all 8 floors of the Bank Head office.
Since March 2 Evocabank has been actively participating in programs to combat COVID-19 and has already undertaken a number of steps to ensure its uninterrupted operation and safe environment.
On March 17, the Bank donated AMD 10,000,000 to support the RA Health Ministry programs aimed at coping with and preventing COVID-19.\
On March 22, the Bank added a new function to its app enabling the Bank customers and even non-customers to donate funds to treasury account opened by the RA Ministry of Finance in order to combat spread of and cope with COVID-19.
The Bank has deferred for 6 months the dates of full repayment of SingleTOUCH loans and point-of-sale installment loans and postponed until July 16 the monthly payments on the loans.
As usual, the Bank services its customers in due course while the period from 10a.m. to 12.00a.m. is the priority hours for senior customers (aged 60 and older).
The Bank has joined the lending programs approved by the RA Government to minimize the economic impacts of COVID-19.
More than 100 Bank employees work from home receiving their full salary.
As at April 10, the Bank revised tens of thousands of loans at total amount of AMD 35 billion, including business loans, consumer loans, loans granted to sole proprietors, mortgage loans, etc.
Since March 2 Bank employees working in Bank premises have been servicing their customers in special medical masks, transparent protective plastic masks, disposable gloves, equipped with disinfectant substances and alcogel sanitizers both for employees and customers. At least twice a day the employees body temperature is measured with a contactless thermometer.
When entering the Bank all the visitors should have their temperature taken with a laser thermometer.
Wishing you a good health and positive mood.