Small and Medium Business Lending "Partner"
If you are running small and medium business and are planning to actively use various banking services, then "Partner" loan for Small and Medium business lending is just for You.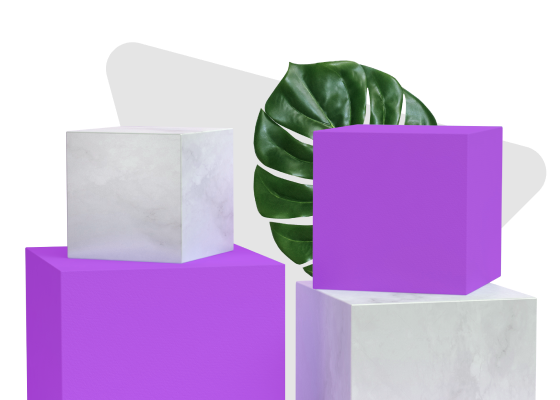 Currency

AMD, USD, EUR

Borrowers

RA resident individual entrepreneurs and legal entities that meet the Bank's creditworthiness criteria, have or are ready to circulate enough monetary funds in the Bank accounts, above this are actively using various banking services, have or are intending to sign cooperation agreements with the Bank (payroll projects, POS terminal, credit sale).

Loan purpose

The loan is provided for business development, capital investment, one-off investment in working capital, payment of accounts payable and other purposes.

Limits

Up to AMD 250.000.000 or equivalent in foreign currency

Usage method of the granted loan

Cash or non-cash

Repayment period

Up to 60 months,
In case of capital investment – up to 84 months

Loan repayment method

Annual interest rate

AMD

12.5%-13%

USD

7.5%-8%

EUR

6%-6.5%

Interest rate approved within the range are determined taking into consideration the non-interest income expected from the customer as well as the the potential of the further cooperation.

Loan security

Movable and immovable property
Monetary funds available on deposit or current accounts
Working capital, final product
Standard gold bars or scrap, precious metals
Short term bonds issued by the government or other securities
Guarantee of legal entities or physical individuals

Penalty for loan principal and/or interest overdue

For overdue principal - 0,015 % daily
For overdue interest - 0,1 % daily

Early loan repayment penalty

For the first half of the loan term, penalty is applied in case of early principal payment: 5% of the amount exceeding the monthly loan amount as specified in the schedule
For some specific cases the penalty amount may be changed based on the decision of the Board of the Bank

Fees

Loan account service fee- 0.5% of the loan amount, but not less than AMD 20,000, maximum AMD 50,000
In case if the loan amount is received in cash, encashment fee

State duties and other fees

For ratification and registration of the pledge agreement state duty and/or service fee are paid to the

RA Authorized State Bodies.

Valuation fee of the pledged securities according to the tariffs defined by the independent valuating companies.
Guidance for determining the interest rate within the range of SME lending interest rates
To those borrowers who do not have significant cash flow and do not provide non-interest income to the Bank or those amounts are small the following lending rate should offered: AMD 13,75%- 14 %, USD 8,75% - 9 %, EUR 6,75%- 7 %.
AMD 13,5%, USD 8.5%, EUR 6.5% can be offered to those customers given that there are valid facts that the borrower is interconnected with (directly/indirectly)Bank's preferable customer (provides non-interest revenue to the Bank, or is cooperating within the scope of other products) or engagement of the customer is driven by engagement of new customers (affiliated or partner companies).
AMD 13%-13.5%, USD 8.25% - 8.5%, EUR 6.25% - 6.5% is offered to those borrowers who do not meet with the criteria mentioned in the first paragraph of the given point, so called "middle segment" borrowers.
Refinancing guidance
In case of transfer of existing loans from other banks, transfer the loan by decreasing the interest rate by up to 2 percentage points but not less than 13% for AMD, 8% for USD and 6% for EUR.
For those customers who meet "Partner" lending criteria the minimum threshold can be applied for other % range taking into consideration the customer's business profile as well as cooperation perspective with the Bank. In case of refinancing, for Bank's preferable customers 3-6 months grace period is suggested on the principal amount
In case when applying for refinancing(especially in case of individual entrepreneurs) the customer requests to redirect some portion of the loan amount to his/her or interconnected physical individual's existing loan with higher interest rate (which as per customer's justifications were used for business purposes) , in those cases the approved interest rate of the loan to be granted should be increased by 0.5%-1% if the arguments brough by the customer are accepted and considered as reasonable by the Bank and more than 15% of the loan is redirected to the repayment of loans.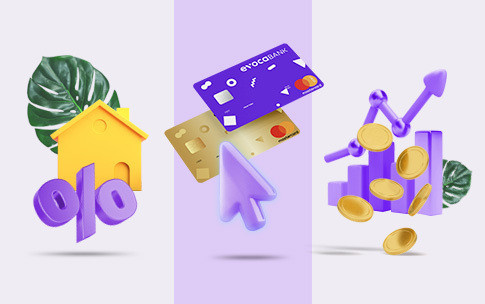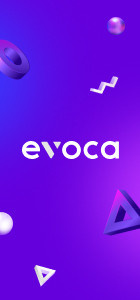 Online and Mobile Banking
Evocabank is a fast, simple and innovative service bank, distinguished by the active use of the latest information technologies.
Become a client