Loan Financing for Micro, Small and Medium-Sized Enterprises by KFW Bank
Make your capital investments, achieve your business goals with Evocabank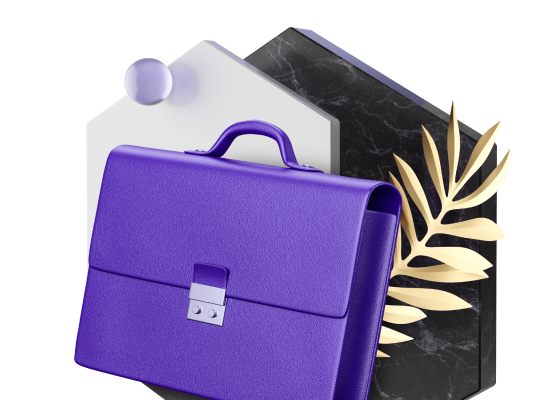 1.

Currency

AMD

2.

Eligible Borrowers

Armenian resident legal entities and sole proprietors that meet the criteria of Micro, Small and Medium-Sized Enterprises (MSME).
The outcome of borrower's financial statements analysis should meet the Bank's relevant requirements.

3.

Purpose

Capital investments and other goals of business activities,

Note – The Program's major goal is to ensure MSME's liquidity while improving their access to loans in national currency. The Program is not aimed at refinancing of the existing loans granted to a specific branch or sector (sectors) of the economy. The Program is specially designed to meet the current business needs (funds for working capital) of entities operating in various branches of economy and financing of their investments (machines and equipment, business facilities, etc.)

4.

Loan limits

Collateral-backed loans: AMD 3,000,001 – AMD 160,000,000
Unsecured loans (backed by a surety of at least one individual or legal entity) – AMD 1,000,000 – AMD 3,000,000

5.

Loan disbursement method

Non-cash

6.

Repayment term

6 - 60 months

7.

Grace period for principal amount

In individual cases, loans may be provided for a period ranging from 3 to 6 months

8.

Nominal interest rate per annum

For loans with maturities of less than 36 months– 11%
For loans with maturities from 36 to 60 months – 11,5%

9.

Collateral

Immovable and movable property,
Funds available in deposit and current accounts,
Standard gold bullions or scrap gold,
Short-term treasury bills or other securities,
If appropriate, current assets and finished goods can be accepted as collateral as well (with consideration of their liquidity level or loan-to-value ratio, loan terms, borrower's creditworthiness, etc.),
Additional requirement – Business founders/beneficiary owners are required to provide their personal surety bonds. Besides, as additional security the Bank may require a surety bond to be provided by another individual and/or legal entity.

10.

Acceptable Loan-to-value ratio

For real property and other fixed assets – up to 70% of the appraised value,
For short-term treasury bills – up to 95% of the nominal value,
For other securities – up to 70% of the appraised value,
For standard gold bullions and precious metal scrap – up to 95% of the appraised value,
For cash (funds available in deposit and current accounts) – up to 90%,
For working capital – up to 50% of the appraised value.

11.

Insurance

If appropriate

12.

Surety requirements

RA resident legal entity, sole proprietor or individual,
Absence of overdue liabilities (including those relating to issued sureties),
Absence for the last 12 months of adversely classified loan liabilities while the total number of days in arrears should not exceed 30.

13.

Special requirements for loans backed by a surety

Absence for the last 12 months of adversely classified loan liabilities while the total number of days in arrears should not exceed 30,
The number of the borrower's loans other than the collateral-secured ones (without the new loan to be granted) should not exceed five and their total outstanding balance should not exceed AMD 5,000,000 and/or equivalent amount in foreign currency.

14.

Chargeable fees

Fee for loan application review – 0
Loan account servicing fee – 0.5% of the loan amount but not less than AMD 20,000 and not more than AMD 100,000.
In case if the loan amount is received in cash, a cash withdrawal fee is charged from the bank account according to the current tariffs.

15.

State duties and other charges

State duties payable to Armenian state competent bodies for notarization and registration of the collateral agreement,
Service fee for appraisal of the pledged values, according to the tariffs set by an independent appraiser cooperating with the Bank.

16.

Additional conditions

The Program does not envisage any opportunity for refinancing of existing loans.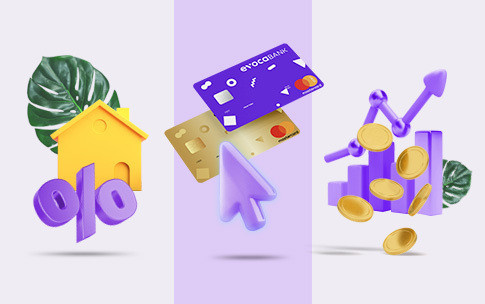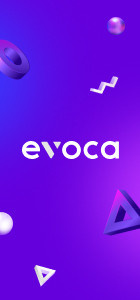 Online and Mobile Banking
Evocabank is a fast, simple and innovative service bank, distinguished by the active use of the latest information technologies.
Become a client